To address the needs of sustainability in a project, capacity building and training has become the norm for the day. Leveraging on the experience and strength of Public Affairs Centre (PAC), customised trainings are delivered to stakeholders to include representatives from grassroot level, organisations, corporate, governments and academic institutions.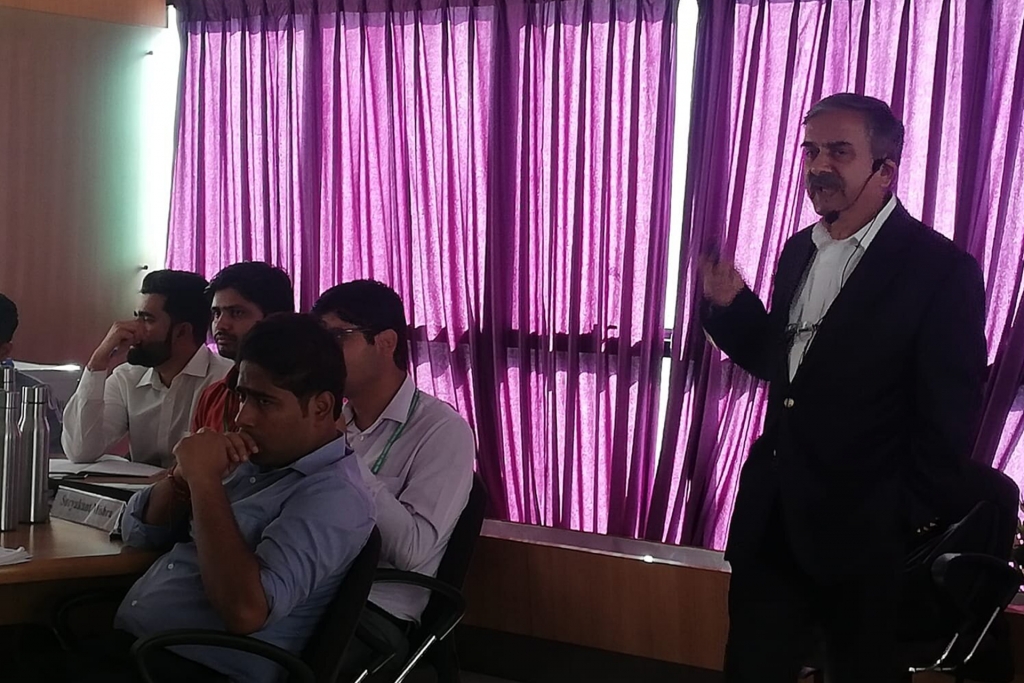 G Gurucharan, Director, Public Affairs Centre conducting a two-day workshop on 'Migration, Skills & Employment at ATI, Mysuru
G Gurucharan, Director, Public Affairs Centre, delivered a talk on The Process of Policy Making at ISEC, Bengaluru
Udita Dutta & Aparna Sivaraman, Programme Officers, PAC conducted a 3-day workshop in Shimla for officers of the Govt of HP.
Dr Sundar Raj Vijayanagar, Head of CODR, Dr Annapoorna Ravichander, Executive Director of Public Affairs Foundation and Mrinalini Kabbur, Consultant at Public Affairs Centre, delivered training on Data Analytics for Governance.